Address

78-80 Portsmouth Road
Surbiton
Surrey
KT6 5PT

Opening Hours

Mon - Fri: 10am to 7pm
Thu: 10am to 8pm
Sat: 10am to 6pm
Sun: 10am to 4pm
Bank Hols. : 10am to 4pm

Contact details

surbiton@laithwaiteswine.com
Phone: 0208 3994246
Fax: 0208 3905024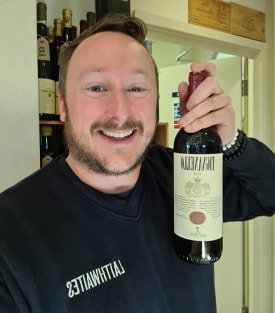 Meet the manager
Time served at Laithwaite's
3 years. New to the store; previously at the Windsor store.
Favourite food
That will depends on the time of the day! Love most foods especially anything spicy. Sea Bass is currently in my top 10.
Top pick
Celita Sangiovese Superiore
Delicious Sangiovese from the family owned Nespoli estate. Rich cherry aromas, spicy with good acidity and subtle tannins. Lovely! Great price for such a fab wine!