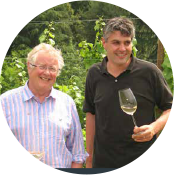 PINOT GRIGIO
& Italy
For proud Italians like Alessandro Gallici , Papavero master Scipione Giuliani and Sentiero dei Pini's Giuseppe Secchi, making great Pinot Grigio is a matter of honour. Because it's their nation that put Pinot Grigio on the world wine map. There isn't a more uplifting, joyous white to have in your glass … just make sure it's one of these authentic Pinot Grigios from the grape's original heartland in northern Italy or down in sun-soaked Sicily.
What to expect: green apple crunch with a light citrus zest. Freshness, subtlety and a touch of minerality on the finish.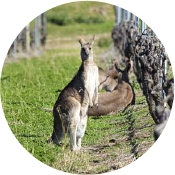 SHIRAZ
& Australia
"Shiraz is back with a bang" (The Guardian). Leading the charge is super-juicy 30 Mile Shiraz from John Quarisa, a cult winemaker highly rated by Aussie fine wine critic James Halliday. You also have a barrel-matured classic from an iconic winery whose identity is a secret (they call these gems 'Cleanskins' Down Under) plus a host of bestselling favourites including barnstorming Willy Willy from Shiraz master Bob Berton.
What to expect: mouthfilling blackcurrant and spiced berry flavours, velvety smoothness and a twist of black pepper.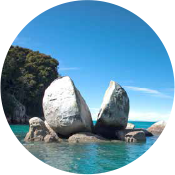 SAUVIGNON BLANC
& New Zealand
There are few styles more distinctive, refreshing or downright delicious than a good New Zealand Sauvignon Blanc. But you need to make sure it's family-made Sauvignon as they are focused on quality rather than quantity. Here you have five opulent classics from Marlborough, New Zealand's Sauvignon Blanc capital, plus Split Rock, the super-ripe customer favourite from New Zealand's sunshine capital, Nelson.
What to expect: leap-from-the-glass aromas of gooseberry, cut grass and asparagus and intense tropical fruit flavours.
MALBEC
& Argentina
Malbec from Argentina is the dark, juicy style that's taken red wine drinkers by storm – the world over. The grape thrives in its new Andean home. So we've picked out a case of Malbecs for you that are remarkable. Five are from Mendoza, including the mighty Forefather and releases from the IWSC's 2016 Winery of the Year, Opi Sadler the revered Zuccardi family. As rich and warming a case of reds as you could hope to find.
What to expect: deep colour and rich blackberry, plum and violet flavours. Lovely tobacco notes when oak-aged.