Careers
At Laithwaite's
From novice to Young Achiever of the Year... Call Centre to Creative Director! Why a career at Laithwaite's delivers so much more than just award-winning wines...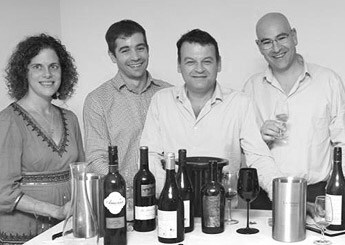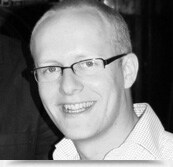 Nick Taylor joined us in 2006 as a Wine Buyer and member of the wine team that achieved the status of UK Wine Merchant of the Year. In 2008 Nick was promoted to Wine Director of the US business leading the Buying and Merchandising functions. Following a successful 3 year period Nick moved back to the UK on the Laithwaite's leadership team as the UK Merchandising Director.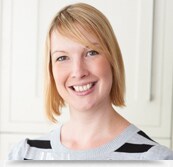 Helen McEvoy joined us in August 2008 as a Senior Buyer in the Wine Buying team where she stayed for several years fulfilling a number of different roles which culminated in her managing the department. In January 2013 Helen took the opportunity to move to our Retail function for a new challenge as Head of Retail. Shortly following that, due to her continued success she was promoted to Retail and Events Director.
Just two of our home-grown stars that have helped Laithwaite's become the world's largest direct to consumer wine merchant - yet we're still family owned and Tony, our founder, works as hard as he ever did.
You don't have to be a wine buff to work here. We run our own wine education programme for all employees, so we'll soon have you feeling confident about your wine knowledge - and spark your enthusiasm to learn more! And if you can be as passionate about wine as our winemakers and customers are, and can discover ways to make us the best, most exciting place to buy wine on the planet, we'll do everything we can to help you in an engaging and challenging environment. Plus, you'll work for the only UK company with a Champagne beating, Gold medal winning vineyard growing in front of its own offices!
Current Vacancies
Retail Wine Advisor
14 hours per week over the weekend
Hersham, Surrey
Retail Wine Advisor
Permanent
The Arch, London Bridge
Retail Wine Advisor
Fixed term contract until mid Jan 17
Virginia Water
Data Protection
During the recruitment process we may collect, store and process personal information about applicants and we recognise theneed to treat this information in an appropriate and lawful manner. The information, which may be held on paper, on a computer or other media, is subject to certain legal safeguards specified in the Data Protection Act 1998 (the Act) and other regulations. The Act imposes restrictions on how we may use that information. If you consider that any of those restrictions has not been followed in respect of personal data about yourself or others please raise the matter with us.